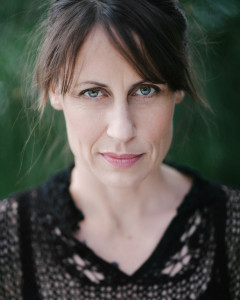 Kim premiered her directorial debut feature, the mystery drama Strangerland, starring Nicole Kidman, Joseph Fiennes and Hugo Weaving at the Sundance Film Festival in World Dramatic Competition 2015. Kim then made the psychological thriller Angel of Mine, starring Noomi Rapace, Yvonne Strahovski and Luke Evans. The film was produced by Su Armstrong (Good Will Hunting) and the Etting Brothers, and currently screens on Hulu. Recently Kim directed the Netflix psychological thriller The Weekend Away starring Leighton Meester, Ziad Bakri and Luke Norris. For the first ten days of its airing, the film was the Number 1 streamed film in the world on Netflix.
Kim is known as an actors director with the uncanny ability to illicit incredibly raw performances from cast.  She has also directed Australian police series Rush, short films, documentaries, including the feature-length documentary Naked on the Inside (Showtime, Sundance Channel, CBC, SBS). Kim has a MA with Honours in Film and TV Directing from the AFTRS and also graduated The Journey at The Actors Centre in Sydney. Kim also studied acting for an additional year under the tutelage of Eric Morris of American New Theatre in Hollywood. Kim has produced and directed over a dozen award winning short films that have screened at renowned festivals including Cannes, London, Sydney and on TV around the globe.
Kim is Australian but lives in the US. Kim is represented by Gersh.
Kim wrote an article for the Arts Website TALKHOUSE. Read it here: https://www.talkhouse.com/youre-too-much/