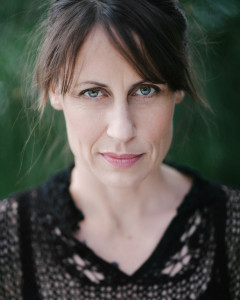 Kim premiered her drama feature Strangerland, starring Nicole Kidman, Joseph Fiennes and Hugo Weaving at the Sundance Film Festival in World Dramatic Competition 2015 and just recently at The Sydney Film Festival in Competition.
Kim is currently attached to direct The Evel in Me – a US drama by Kelly Gibler and Yada Zamora as well as a UK psychological thriller Hush Money by Nico Mensinga for Michael Winterbottom's Revolution Films.
Kim now lives in the US and is represented by Gersh and represented by RGM in Australia.
She is also developing a US drama series called Random with NYC writer Dylan Gary.
In 2013 she completed a half hour documentary called Women Steering Justice Reform for Domestic Violence Victoria and a half hour drama called Between Me. Her feature doco Naked on the Inside sold to major networks worldwide and her award winning short films: The Secret Side of Me (TV half hour), Alias, Sammy Blue, Beloved and Bombshell have screened at Cannes, New York, London & Toronto and more, & sold to TV networks locally & internationally. Kim has also directed Australian network procedural TV drama such as Rush (Endemol/10).
Kim also directs commercials for big companies such as Kelloggs, McDonalds, NZ Energy giant Genesis and more. Her NSW Cancer Institute commercials have aired on TV's and cinema screens across Australia for three years running now.
Kim trained as an actor in L.A with Eric Morris at American New Theatre then did the one year The Journey at The Actors Centre in Sydney. She briefly worked as an actor before getting an MA Honours degree in directing from AFTRS in 2000 in directing.
Kim was also the host and curator of the popular public forums What Men Really Think About. Kim writes stories, interviews live guests in front of 300 people and directs the edits of the filmed shows. And uncovers a lot about men! Her panel guests include – AFL footballer – Harry O'Brien, Singer – Tim Rogers, The Age journalist Martin Flannagan, Author of the new film Well Done Those Men – Barry Heard, Actor – Bobby Morley, Comedian – John Fleming from The Scared Weird Little Guys…
Click here to visit – What Men Really Think About