Between Me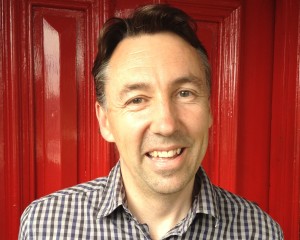 Executive Producer: Andrew Barnes
Lover of life, the way people think and the stars that surround us. Blessed (cursed?) with an aptitude for numbers and patterns, together with an interest in improving and enhancing health and medical outcomes, I gradually morphed into becoming a biostatistician for the development of new medicines. This career is an ongoing pursuit in managing the gateway between those who need access to vital medicines and protecting patient safety and wellbeing. Probably due to similar attributes, I have held a lifelong passion for listening to music (being an ardent supporter of experimental, ethereal and avant garde music – bit of an intellectual and pretentious indulgence perhaps). I must also acknowledge the love of my life (she knows who she is); she is without peer and inspires me in all sorts of obvious and esoteric ways.
Why I invested in "Between Me"
"Between Me" not only illustrates the long-lasting and deep-seeded impression left after sexual abuse and assault, but for me strikes a personal chord of the impact from other forms of childhood abuse.  Our early years significantly shape our personality. Abuse and mistrust can leave holes within our psyche that become a continuous source of anxiety as we try to overcome or overcompensate in seeking fulfilling and intimate relationships (whether through aggression, coldness/social aloofness, sexual dysfunction/addiction).  Although a cliché, that the truth can set you free can be overlooked as a platform to healing and regaining hold.  Through the acknowledgement that sexual abuse does occur, the relief from removing such a burden via brave words, and the strength gained from social support or the true love or a partner/wife/husband, "Between Me" succinctly identifies the necessity to speak the unspeakable.  After the initial anger (towards the perpetrator) and distress (towards the victim), I feel an overwhelming sense of empowerment from Kim and "Between Me" that magnifies my determination to move forward, be stronger, be compassionate and be understanding.  There are times in life when you are fully aware you need to be brave and give selflessly – for me this is one of those times.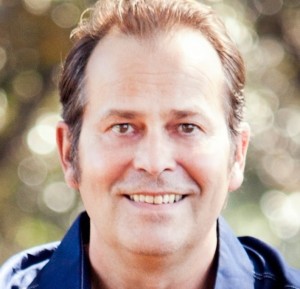 Associate Producer: Volker Kron
I am a Family Therapist and Director of the Hoffman Process in Australia and Singapore, stepfather of 3 adult children and proud grandfather of 2 (so far).
Growing up in the 60's and 70's in Germany and heavily influenced by the human potential movement of those decades, I have always been interested in finding solutions for my own and other people's suffering.  I strongly believe in personal responsibility and activism. Some issues call for a strong stand and powerful action that will make a difference and initiate a meaningful change in the world. Change starts with oneself and our own personal behaviours. Self-awareness engenders appropriate action and change – it is not only 'what we do' but 'how we do' what we do that will determine quality of the outcome.
My work with the Hoffman Process is my lifelong passion and our Centre has helped thousands of people to understand and transform their family of origin conditioning and behaviours, to be able to function with greater compassion for themselves as well as for others and create the life they want.
Why I invested in "Between Me?"
For 25 years we have been running approximately 10 Hoffman Processes a year. I met Kim over 20 years ago when she did the Process. The HP helps people from varying backgrounds to deal with unresolved scripts from childhood.  These scripts or patterns influence our ability to parent, emotionally connect, have intimacy, manage careers and finances and deal with leadership issues, etc. Behavioural patterns distort our ability to find a higher level of emotional robustness to be able to deal with the challenges of relationships and life in general. Unfortunately, in every Process our Facilitator team faces at least 3-4 participants with sexual abuse issues – even one is too many.  The sexual abuse victim always carries the shame of the abuse. The amount of secrecy around the abuse is staggering, yet explainable as we all try to cover up our shame, even the shame that we have identified with erroneously. Between Me is important as it raises awareness in the victims of sexual abuse to start to talk about their experience. Furthermore, it also raises awareness of their 'relational environment', which brings understanding, compassion and healing. Shame can only be healed when it is shared in front of a benevolent witness or witnesses.  The importance of this film cannot be understated.  Kim Farrant's courage and dedication to bring to light the raw issues and trauma of sexual abuse is to be commended.  Raising awareness with movies like Between Me along with education are the keys to healing…   It is possible to heal.